Lessons From The Queen's Box
This is London.  I am here for the ALPHA Leadership Conference with about 6,000 people from all over the world. (If you're unfamiliar with ALPHA, you should go to www.ALPHA.org and learn about it.  You'll be amazed.)
Just before leaving the United States, I received an email from the conference organizers informing me that I had been invited to be seated in The Queen's Box for the conference.  Attached to the invitation, a document provided some additional information about specific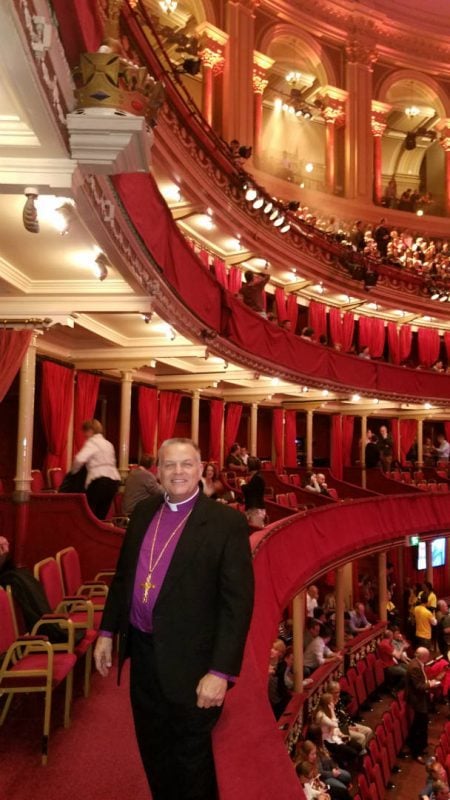 expectations.  It began by informing me that The Queen's Box holds a prominent position in the venue, and those in the Box are representing the Royal Household.  I was also provided instructions about proper dress, rules regarding behavior, etc.  Naturally, I was quite honored.
But as wonderful as the invitation was, the truth of the matter is that The Queen had nothing whatsoever to do with the invitation.  She had not selected the twenty individuals who were to be seated in The Queen's Box. Her Majesty had no intention of attending the ALPHA Leadership Conference with us. In fact, even though we were selected to "represent the Royal Household," she had no idea who had been selected for this honor.
As I considered this, the Holy Spirit brought a realization to my mind.
We who are believers in Jesus Christ have been selected for a much higher honor. We have been made members of the ultimate Royal Household – that of the King of Kings.  We are not simply those who have been "selected to represent the Royal Household," but we have been adopted into it, made sons and daughters of the King Himself.
Catherine Middleton's life changed forever when she became the bride of Prince William.  Everywhere she goes her life is on display. She is expected to interact with those she meets in a certain manner. There are expectations of a certain modesty of dress, a particular decorum. As part of the Royal Household, her behavior is held to a higher standard. One expects her to set a certain example.
The same is true for us, but even more so.  Everywhere we go we represent Our Father, the King of Kings and Lord of Lords. He has called us to the high calling of being His representatives. Not only has He adopted us into His family and made us joint heirs with Jesus Christ, but He has appointed us as Ambassadors of His Kingdom. He has entrusted to us a message of incredible importance, that God is reconciling the world to Himself in Christ Jesus and not counting theirs sins against them. We have been sent to bring the good news of salvation. Our eternity has been changed forever.
And this King was very involved in our selection. He not only knows me, but He loves me!  He hasn't just offered us a seat in an earthly box, He raised us up with him and made us to sit with him in the heavenly places in Christ Jesus. (Eph 2:6)  He's coming to the ALPHA Leadership Conference with me! He never leaves my side.
The Holy Spirit reminds me that, as a representative of HIS Royal Household, I need to be aware that wherever he sends me holds a prominent position in the venue. I must always bear in mind that those who are representing the Royal Household have certain expected standards of dress and decorum, so I must give consideration to proper dress, rules regarding behavior, etc.  It's a far greater call and a more significant honor.
It is wonderful to represent The Queen.
But representing the King of Kings even more so.